A hotel with a rich history
The beautiful Michel House was built in the 19th century by Tannous Kauar, the first mayor of Nazareth, and served as his home between the years 1875-1886. After visitors receive their rooms and refresh themselves with a cup of coffee, we would be happy to accompany you on a short tour of the hotel where you can easily sail in your imagination to the historical days of ancient Nazareth and admire the characteristic architecture of the period: arched windows, ancient stone walls, decorated floor tiles, and around you church bells, minaret calls, and sloping roofs. Originally, the hotel structure was divided into three separate wings for men's housing (Zalamlek), women's housing (Haramlek), and a ground floor for guests from all over the continent. The arch in the middle of the street is called Sibat Kawar and connectes what used to be the men's wing to the women's wing, while the staff moves from wing to wing.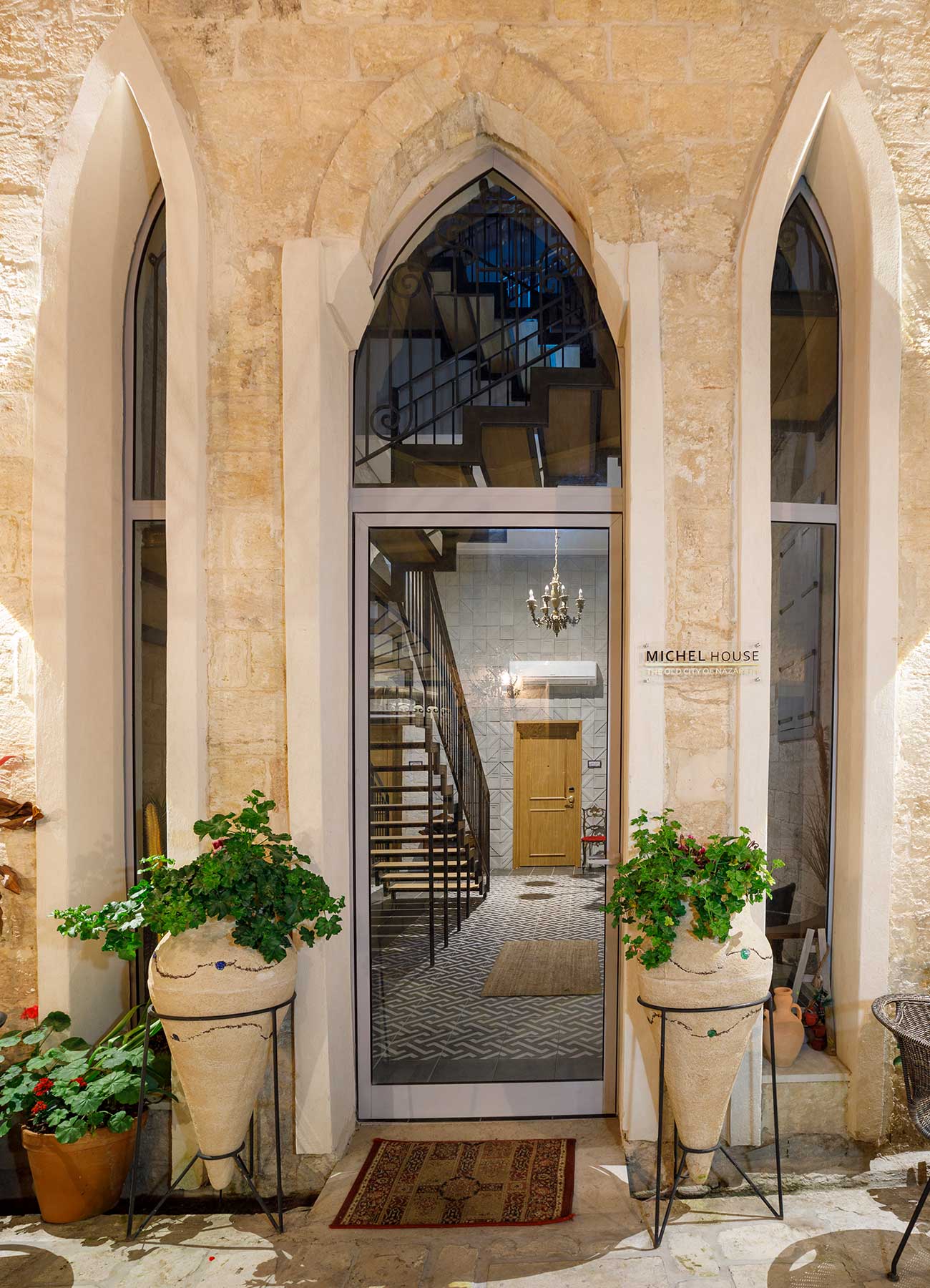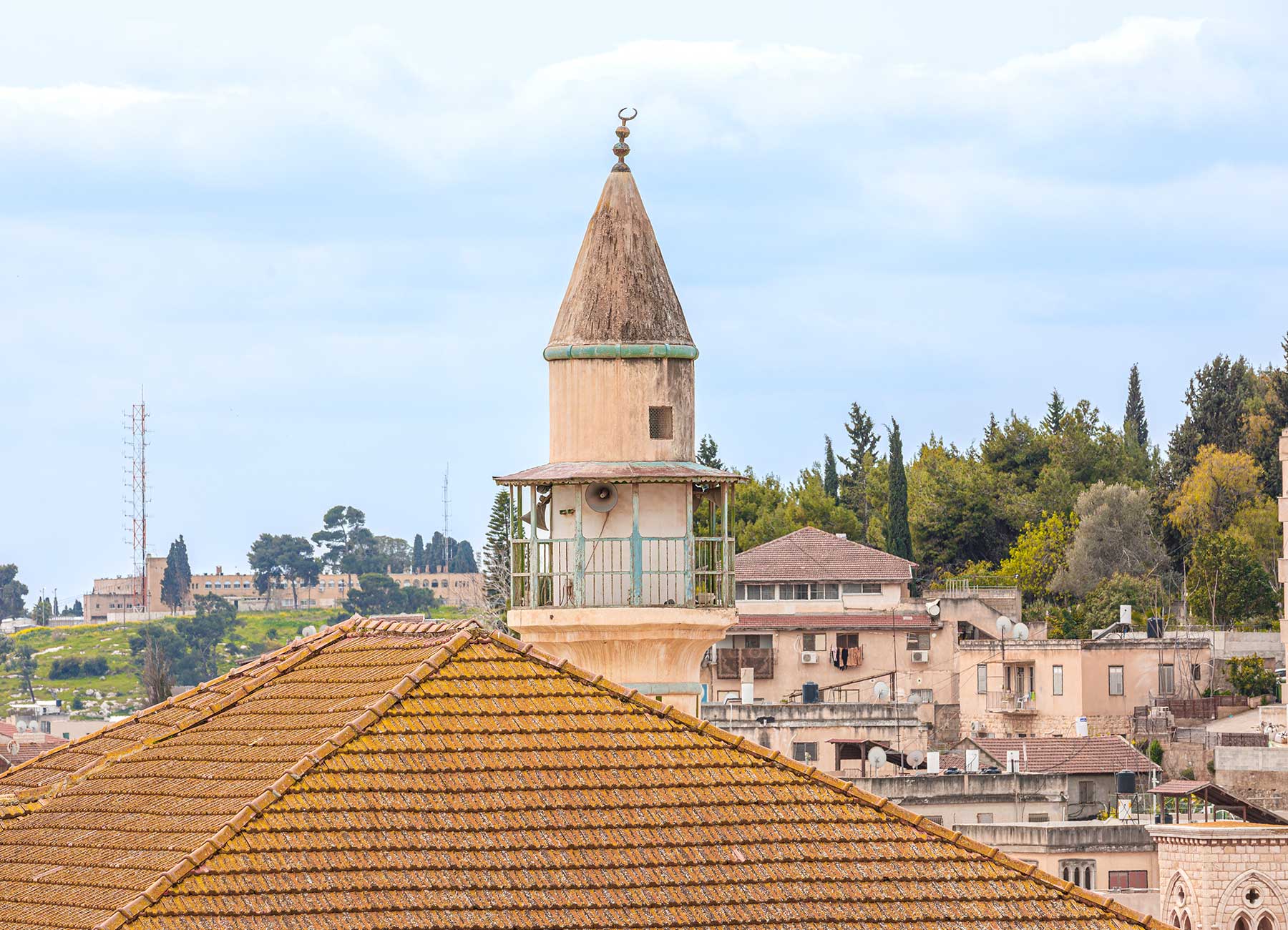 Colors, scents, flavors, and places
During your vacation at Michel House, you can easily fall in love with the old city of Nazareth. At the hotel, you will enjoy hospitality in a different, relaxing atmosphere with beautiful authentic views, designed and well-kept rooms, and a superb Galilean breakfast. We invite you to stay with us and explore the old city, visit tourist sites and holy places such as the Church of the Annunciation, stop by Al Babor – the oldest spice mill in the city. Tips and recommendations for additional experiences can be found here, on our hotel's website.